Description
FREE SHIPPING ON ALL ITEMS SITE-WIDE!
Do You Badger Like A Boss?
Introducing the Huni Badger Portable Dab Rig Enail Kit + V2 iDab Huni Bottle Bubbler Dabbing Kit! All New For 2021!
the Huni Badger Portable Dab Rig eNail + V2 iDab Huni Bottle Attachment Dabbing Kit combines the worlds best portable vertical vaporizer with iDab's Hunnissey Bottle diffusion technology. With a heat time of a mere 10 seconds, this awesome portable enail eliminates the need for a torch and delivers tasty consistent dabs from tiny sips to giant rips in a convenient, durable package. When combined with proven iDab Glass spill proof water diffusion technology the Huni Badger dabber is unstoppable.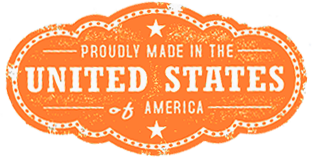 Huni Badger + iDab Huni Bottle Bubbler Dabbing Kit Includes:
1 Huni Badger Portable Dab Rig Enail Unit (Choose Color)
1 V2 iDab Glass Huni Bottle Bubbler Attachment (Updated For 2021)
1 Huni Badger Nectar Connector
2 Pack – HOHM High Drain 18650 Battery
1 Waterproof Hard Case
1 High Temp HuniTip (installed)
1 Low Temp HuniTip
1 510 eGo Adapter
1 14mm Adapter
2 HuniPot Extract Containers
(One stored in magnetic cap)
3 Pipe Cleaners
2 Replacement O-rings
1 User Manual
(DOES NOT INCLUDE BATTERY CHARGER – SOLD SEPARATELY)
iDab Glass is a master creator in next generation glass vaporizers that offer unparalleled ease of use and portability. The iDab Glass Huni Bottle bubbler is the perfect water filtration attachment for your Huni Badger. Designed to fit perfectly on the 14mm adapter that comes with every Huni Badger kit, the borosilicate glass Hunnissey Bottle bubbler is ready for action whenever, wherever you go.
Link To Our Instructional YouTube Video (Be Sure To Subscribe!)